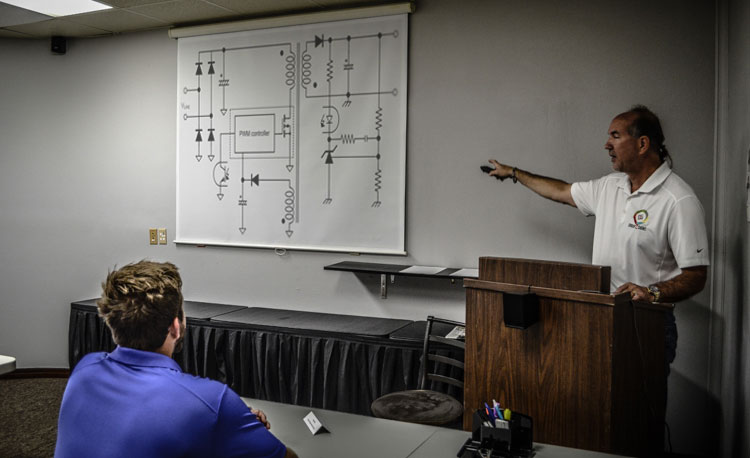 Your reprographic printers are a serious investment, and a problem with your equipment will dramatically impact your operations. Digital Imaging Services offers custom Oce printer training and repair programs to prevent and fix any issue. If you want in house support for your equipment, we will train your employees to be technicians and master operators.
Our staff sold and repaired printers for Oce and KIP – we know Oce printers inside and out. Our facilities in Florida have training classrooms, materials and instructors that have worked with reprographic, large-format printers for decades. If you want your staff to operate and repair your printers like a professional, they need the professional instruction only Digital Imaging Services can provide.
Don't have the resources to send your staff to Florida? Let us come to you. We will develop a program for your company and we will travel to make sure you are comfortable using your equipment.
Digital Imaging Services stocks controllers, parts and complete printers. We are a one-stop shop for everything reprographic printing.
If you have questions, we are happy to answer them. Give us a call today: 1-877-347-4620.